Step-by-step process on how to mint your Chess Universe GUARDIAN in the desktop version of the website.

Step 1: Go to Chess Universe website and Click GUARDIANS.
Step 2: Click on CONNECT WALLET to start the process.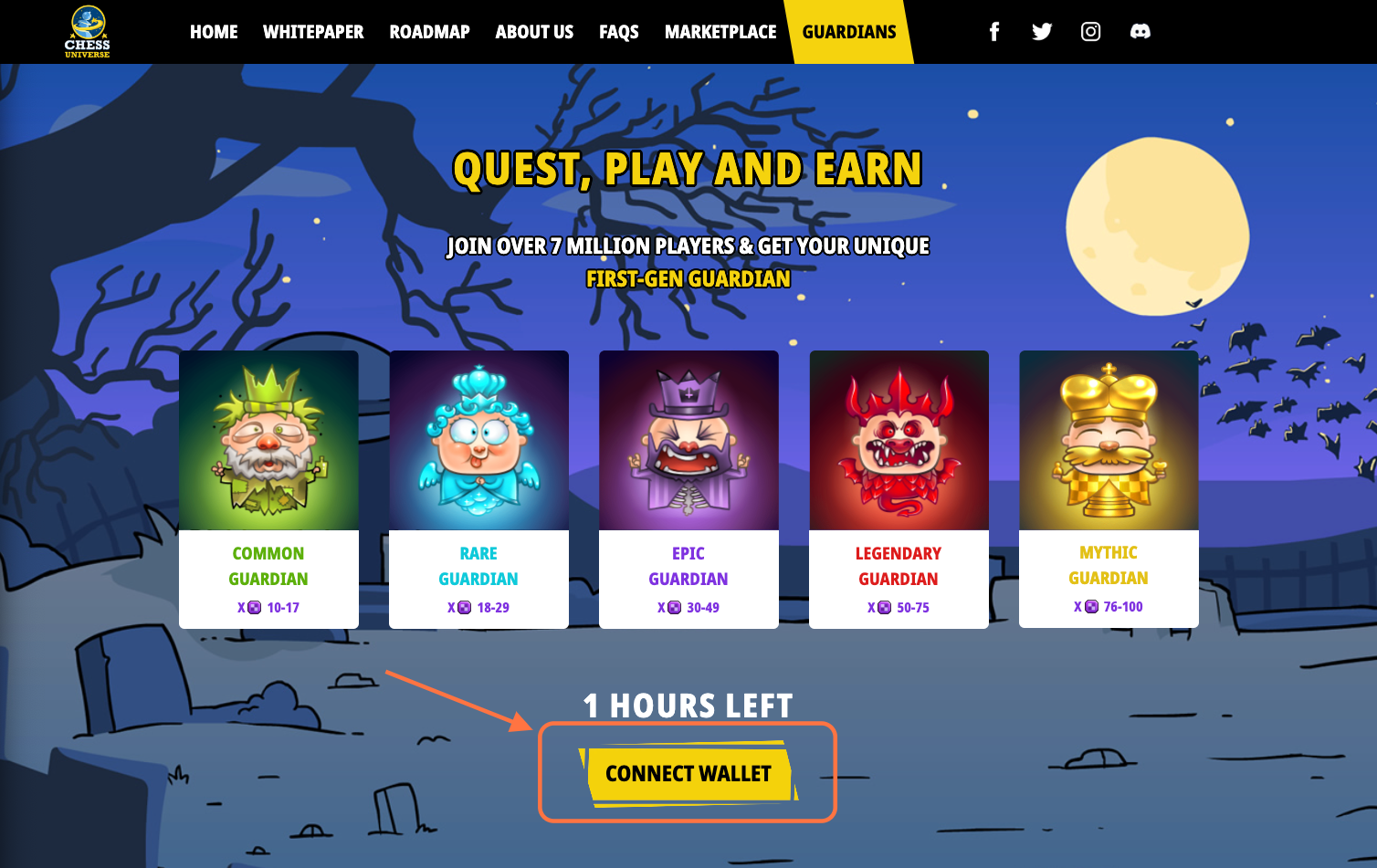 Step 3: Select the WALLET you want to CONNECT.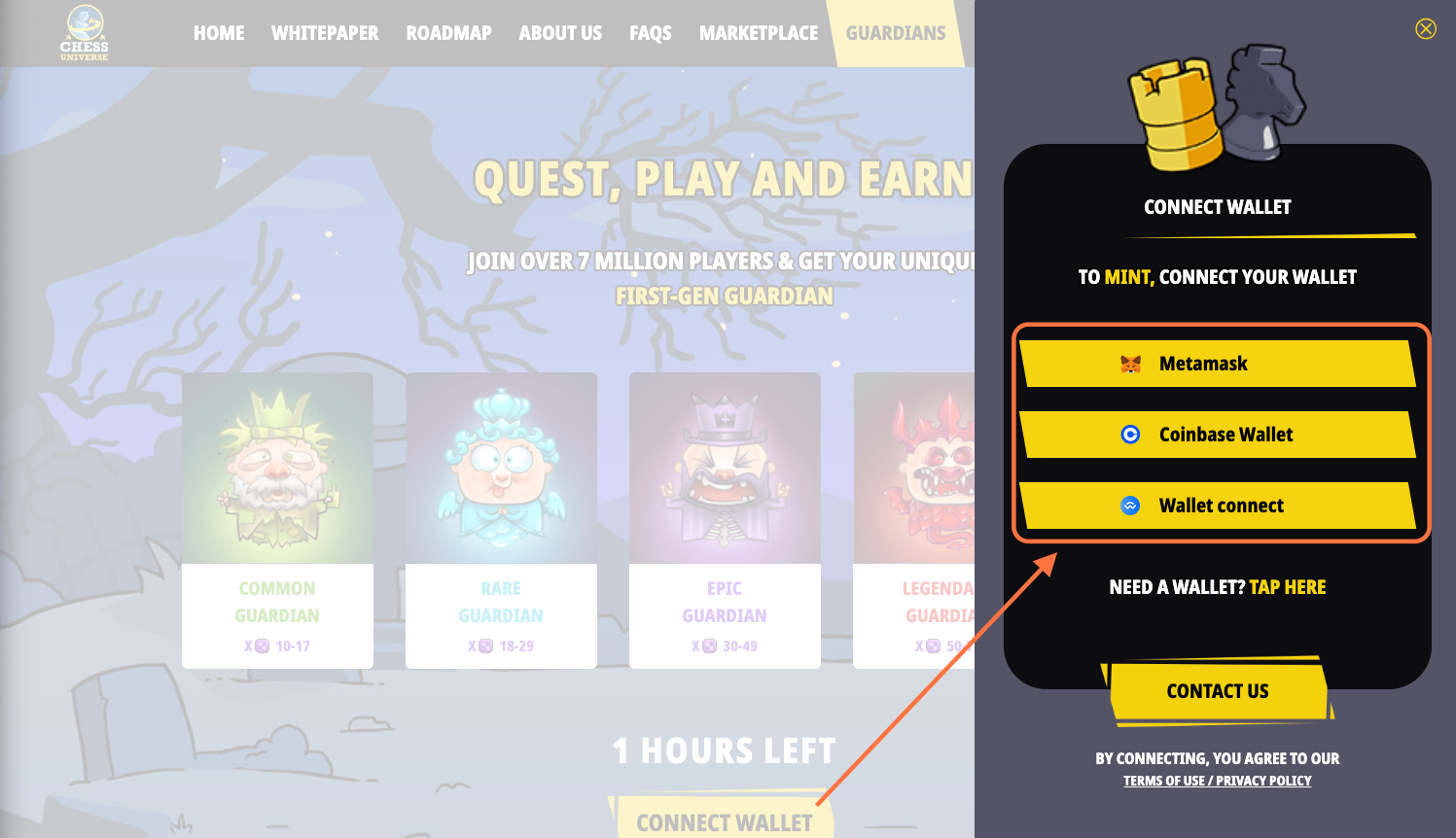 Step 4: Connect your WALLET (you may need to enter your Password)
We are using Metamask in this example. But you can use whichever option you prefer.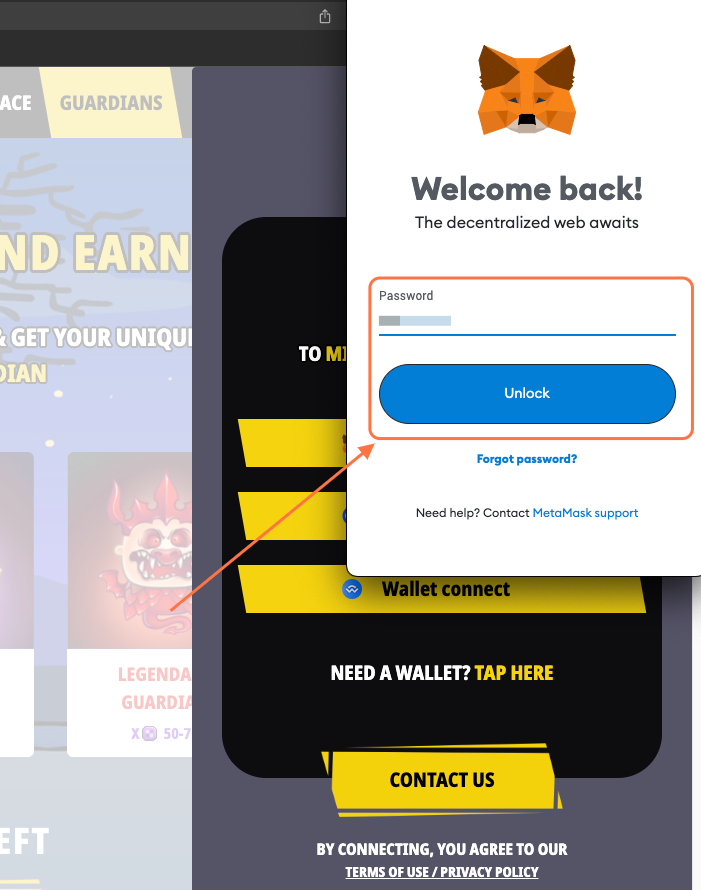 Step 5: Select your POLYGON WALLET with MATIC in it and Click NEXT.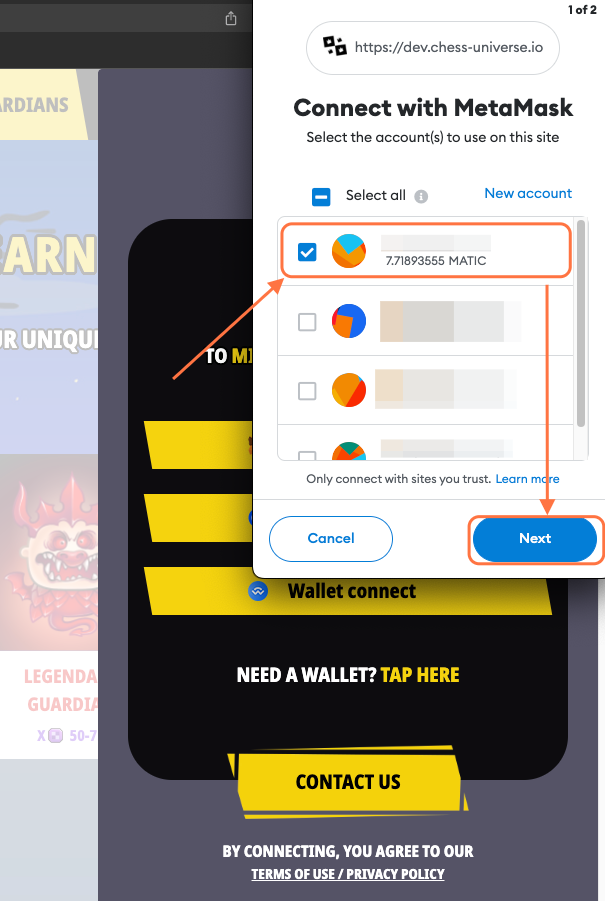 Step 6: Click CONNECT.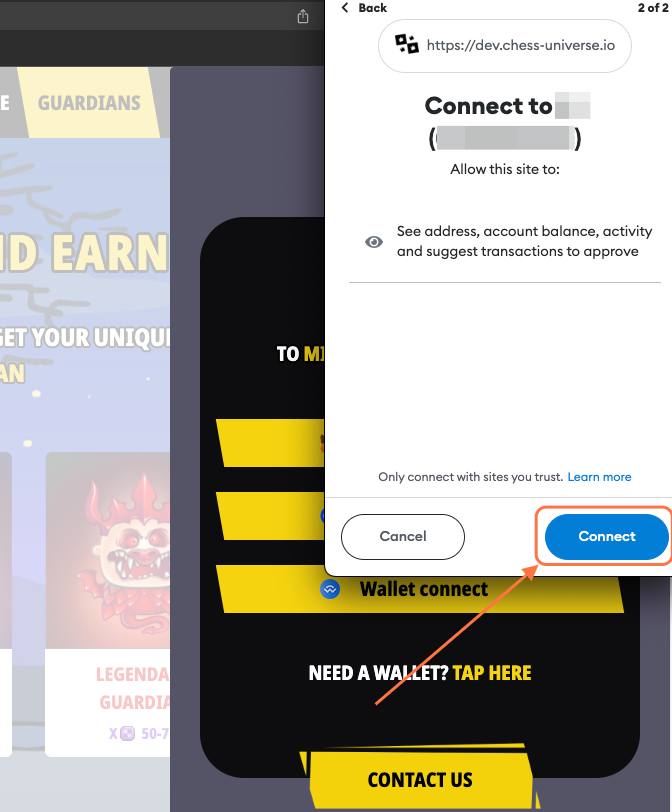 Step 7: Once your WALLET is CONNECTED. Click MINT NOW. https://chess-universe.io/guardians/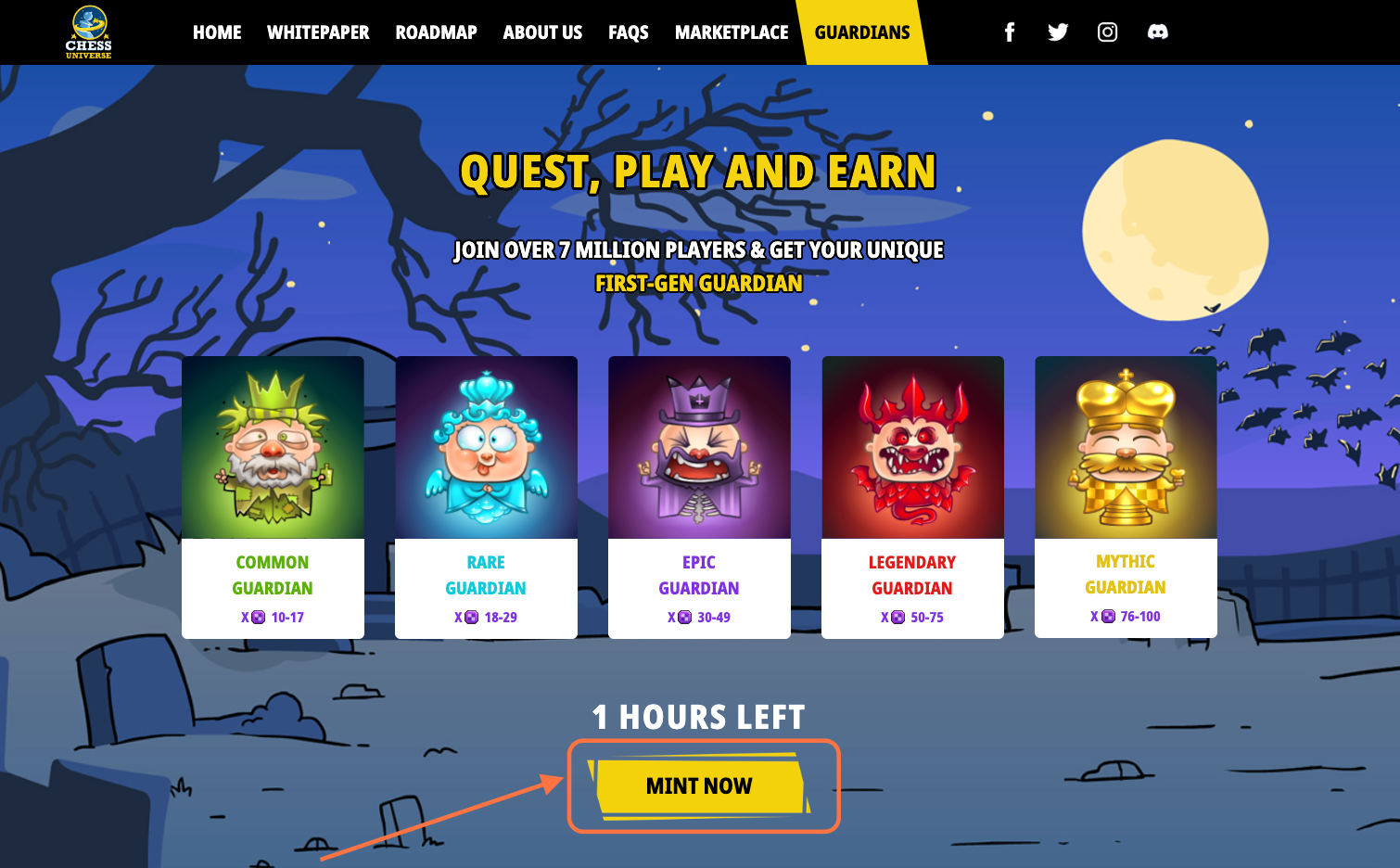 Step 8: Select your QUANTITY and then PAYMENT METHOD.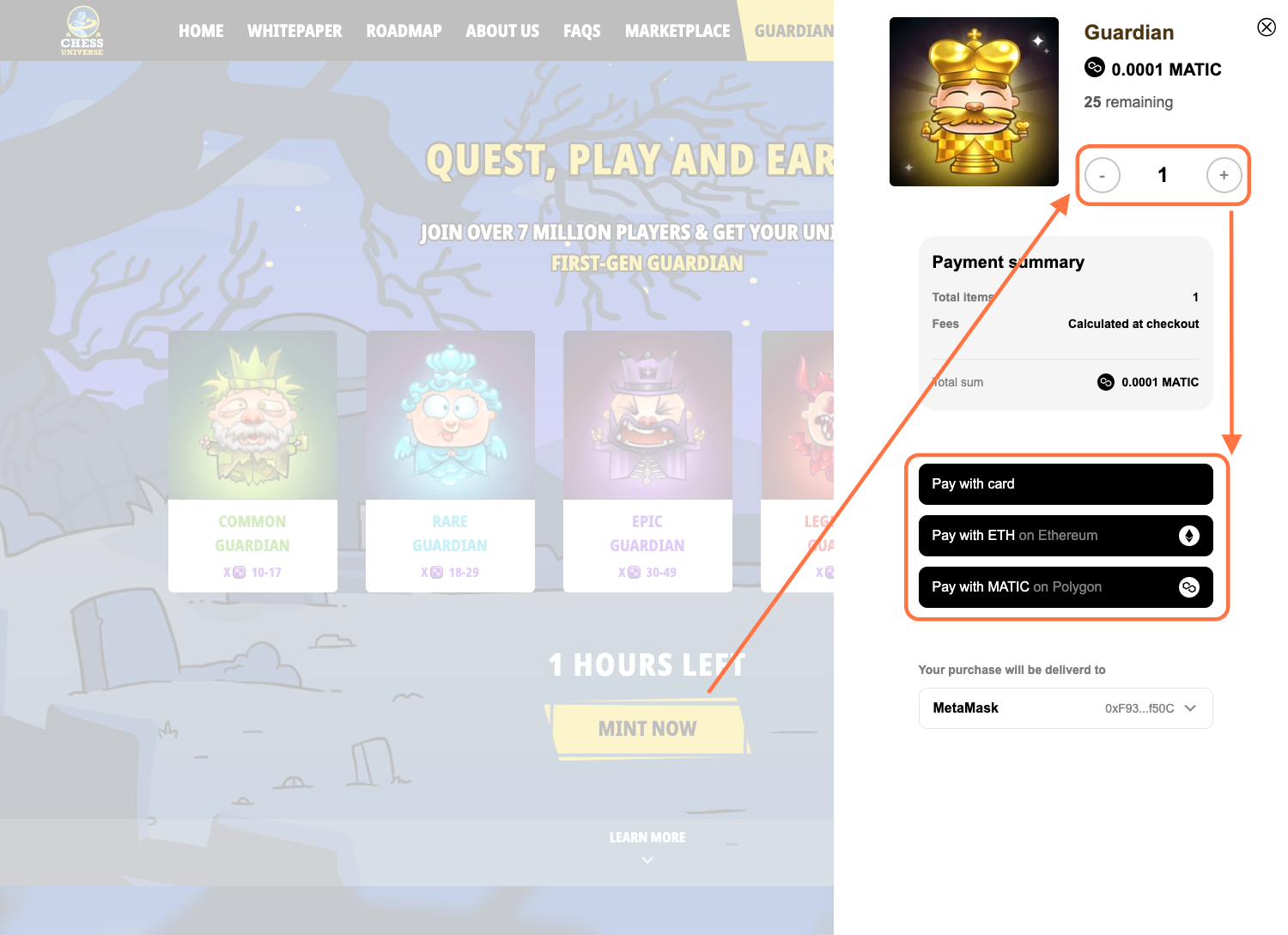 Step 9: Scroll DOWN to check the Gas fee and Confirm.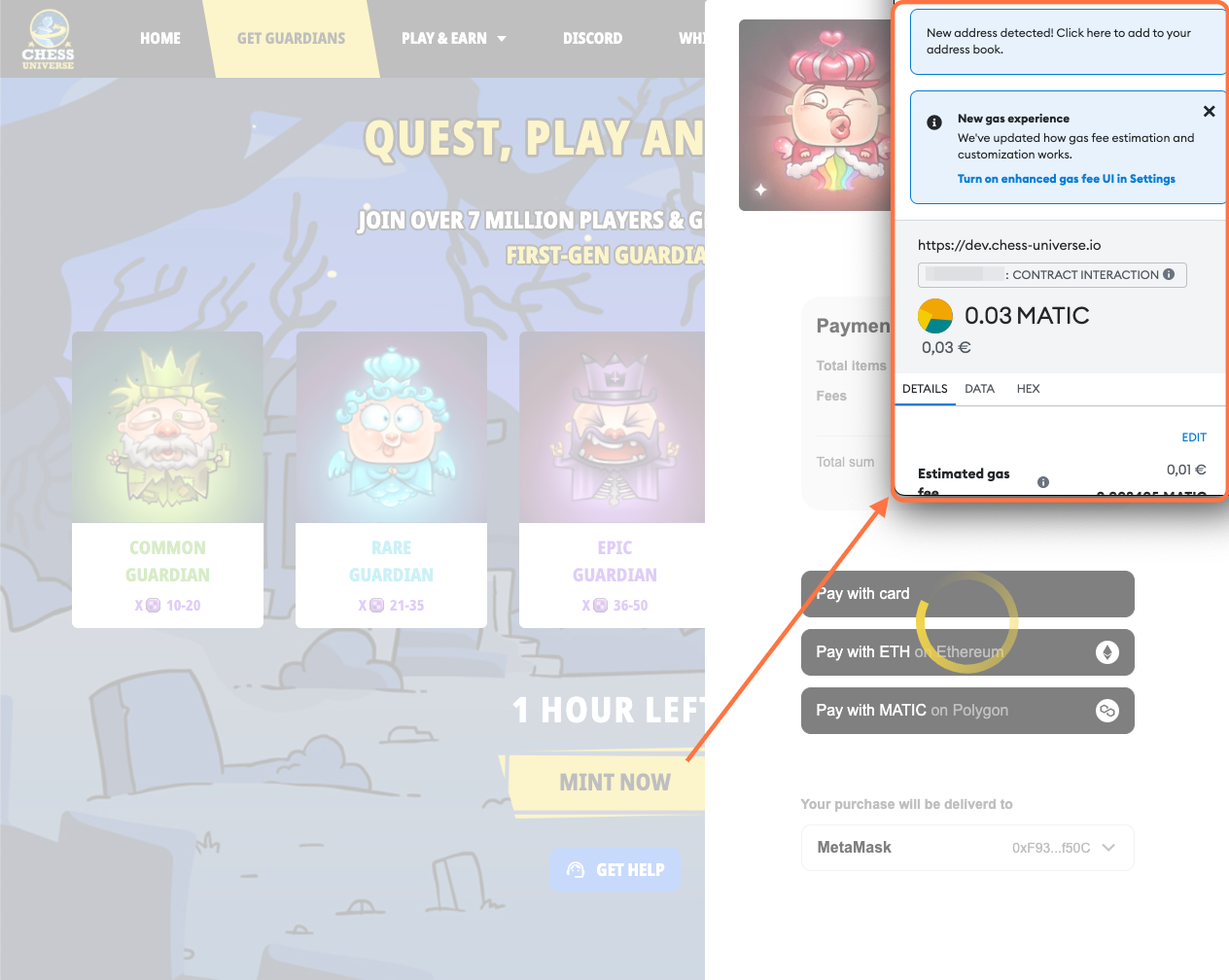 Step 10: Wait for the transaction to complete. Be aware that this may take a moment to complete.
Step 11: Your MINT process is now COMPLETE. Go on OpenSea, connect your wallet, and check your new GUARDIAN. https://opensea.io/account